Teaching notes, the Connect Card, and links to help you worship.
Read our reopening updates taking effect on May 9, 2021.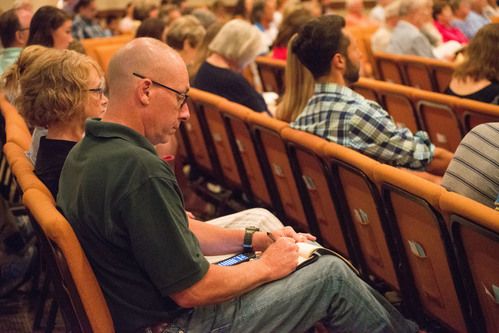 We are One Church and One Family.


Where do I park?
There are special parking spots directly in front of the building marked with "Visitor Parking" signs. These spots are for you!

What should I wear?
You're invited to come however you feel most comfortable without worrying about fashion. Our usual attenders wear everything from shorts to suits.

What about my children?
We have Nursery and Wee Worship available for children ages 1-5 during both worship times. Elementary age worship is available only at 9:30am.

What should I expect when I visit on Sunday?
When you arrive, you will enter through the front doors and be greeted in the lobby by a hospitality team member. He/she will answer any questions, direct you to our QR Code Connect Card and help you find a seat in the Worship Center.
Health & Safety Precautions
Reopening updates taking effect as of May 9:
Masks will be considered completely optional
The back corner of the Worship Center will still be reserved for those who wish to practice strict social distancing
The Café will be open from 9:00 through the start of the second service for coffee and refreshments
We will continue seating people from the left side entrance of the Worship Center
Together WOrship Elements
We are One Church, no matter whether you are worshiping at home or at the building. Live Stream will continue to be available at 9:30am and 11:00am. If you are part of the at-risk population, are unable to attend in person, or are uncomfortable attending in person, we will continue to provide our online streaming platform for people at home.
We are One Family that respects each other. Each person in our church family falls in a range of attitudes toward the virus and social distancing guidelines, from very cautious to not worried at all. We want everyone to feel welcome and safe as we worship together in person.