Jesus said, "Let the little children come to me..."
Matthew 19:14
Clear Creek Church of Christ seeks to partner with families in leading children to know, love, serve, and follow Jesus Christ. We want them to understand the depths of God's love and how they are created for a special purpose. Through Bible classes and special events, we aim to disciple and shape our community through each generation of young believers.
Come be a part of Clear Creek Kids!
Sunday

9:30am: All preschool and elementary children's classes. 
10:45am: Preschool Only, Nursery (birth to 2 years) and Wee Worship (3-4 years) in the preschool wing.
Parents can drop off preschool children at 9:30am for class and pick them up following worship if staying for Nursery/Wee Worship.  
Wednesday
Nursery, Pre-K, and Elementary classes meet at 6:30pm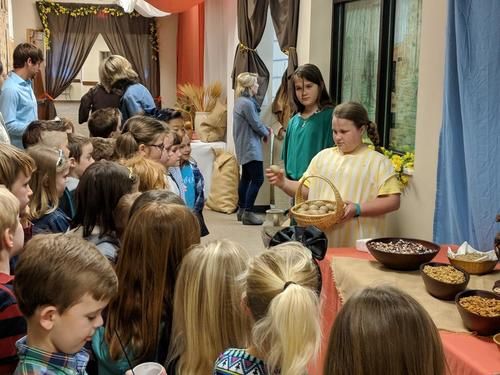 Click here for the
House Church Weekly GuideEvents
June 17: Elementary Praise Night
July 8, 15 & 22: Summer JAM (6:00-7:30)
July 18: 5th Grade Service Day
July 29-Aug. 1: Summer Camp (grades 3-8)
Parents