Jesus said, "Let the little children come to me..."
Matthew 19:14
Clear Creek Church of Christ seeks to partner with families in leading children to know, love, serve, and follow Jesus Christ. We want them to understand the depths of God's love and how they are created for a special purpose. Through Bible classes and special events, we aim to disciple and shape our community through each generation of young believers.
Come be a part of Clear Creek Kids!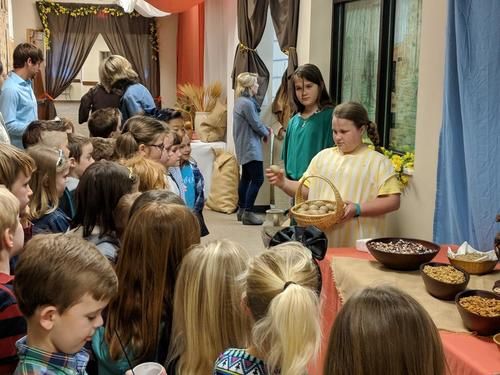 Upcoming Activities
September 24 - PreK Park Day at 10:00am
September 20, 21, 22 - Driveway Visits TBA
September 25 - Friday Fun Zone on back field at 6:-00-8:00pm
(All Elementary, bring your own water bottle. Snack provided.)
September 27, 28, 30 - Driveway Visits TBA
October 4 - Family Worship Night on Side Lawn at 6:00pm

Children's Zoom schedule
(Zoom links will be emailed the day of each meeting.)
September 16 - Elementary Zoom

Kindergarten Zoom at 6:00pm
First/Second Grade Zoom at 6:30pm
Third/Fourth/Fifth Grade Zoom at 7:00pm

September 28 - PreK Storytime and Game Zoom at 10:00am
Forms
Our children's ministry is committed to helping you nurture your child's spiritual growth at home.
Visit our
Home Resources page
for a regularly updated list of ideas, videos, study guides and more.