Jesus said, "Let the little children come to me..."
Matthew 19:14
Clear Creek Church of Christ seeks to partner with families in leading children to know, love, serve, and follow Jesus Christ. We want them to understand the depths of God's love and how they are created for a special purpose. Through Bible classes and special events, we aim to disciple and shape our community through each generation of young believers.
Come be a part of Clear Creek Kids!
We offer
Nursery
(1-2 year olds) and
Wee Worship
(3-5 year olds) Sundays at both our 9:30am and 11:00am worship times. (No Nursery or Wee Worship offered Nov. 29 or Dec. 27)
We also offer
Elementary Worship
only during our 9:30am worship and only on the following Sundays:
(Zoom links will be emailed the day of each meeting.)
Dec. 2, Wednesday - Elementary Zoom (6:30pm)
Dec. 7, Monday - Prek Storytime Zoom (10:30am)
See more details of
Clear Creek's Rebuilding Plan
.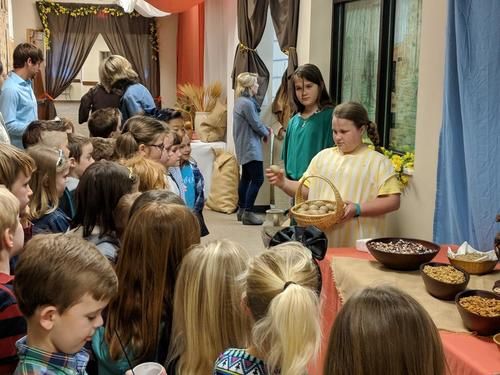 Dec. 11, Friday - Elementary Christmas party (6:00-8:00pm) Come to the gym for games, snacks, and an interactive Christmas story. Wear festive colors. Parents and siblings are welcome to come at 7:30pm to participate in the Christmas story experience together as a family. Middle school and older, please wear a mask.
Dec. 14, Monday - PreK Christmas party (11:00am) on the church playground


Our children's ministry is committed to helping you nurture your child's spiritual growth at home.
Visit our Home Resources page for a regularly updated list of ideas, videos, study guides and more.